The Official Website of the Massachusetts Department of Revenue
Division of Local Services Gateway

Welcome to
Massachusetts Division of Local Services Gateway
System Alert!
*** New signature requirements for Tax Rate Submission ***
The Bureau of Accounts now requires a majority of the Board of Assessors to electronically sign both the LA-5 form and the Tax Rate Recap form. Attaching a scanned copy of a paper form is no longer permitted. Please contact your local Gateway Administrator or DLS Gateway Support to open a Gateway account. Contact your Bureau of Accounts Field Representative with questions about form submission requirements. A DLS staff directory can be found on the DLS Web site: https://www.mass.gov/guides/dls-staff-directory
DLS Gateway offers local officials an immediate way to enter data and verify submission status across all the regulatory review programs administered by Division of Local Services. The following online services are currently available: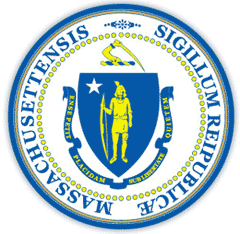 Public Reports and Database
Free Cash Calculations Beginning in FY14
Division of Local Services
Log In
Want to Become
an Authorized User?
DLS Gateway is restricted to elected and appointed municipal officials. To learn more about how to become an authorized user, please click here